Background
Allergy is a growing problem in the western world. However, education of health care workers in the field of allergy has not kept up with clinical need. There has been much evidence that medical practitioners use diagnostic tests inaccurately, declaring food allergy where there is none. Removal of food from a patient's diet, especially a child's, has significant nutritional implications that can be irreversible and have a lifelong effect. Furthermore the cost of inappropriate tests is escalating. Guidelines have recently been set indicating that allergy focused history must guide all allergy orders: http://www.ifan.ie.
Aims of this audit
1. To optimise the allergy testing service provided for both clinicians and patients.
2. To examine whether allergy testing was in line with current guidelines.
3. To look for areas where cost efficiency could be improved.
4. To gather local data that can be incorporated into education sessions for clinicians.
Methodology
All sIgE tests ordered through the laboratory at Our Lady's Children's Hospital, Crumlin, from May 8th to Nov 7th 2013, were made available in the form of an excel spread sheet. The outcomes of 4 tests were evaluated, according to age of patient and department from where order originated.
House Dust Mite sIgE

Grass sIgE

Common food panel

Fruit sIgE
Results
1.

HDM sIgE

679 tests were ordered

25% of all tests were ordered on those <2 yrs and only 15/153 (10%) were positive.
2.

Grass pollen sIgE

638 tests were ordered

73% were negative
Positivity increased with age consistent with all international data.

3.

Testing for fruit allergy

All of these tests were negative
4.

The common food panel:

519 tests were performed

59% of these were entirely negative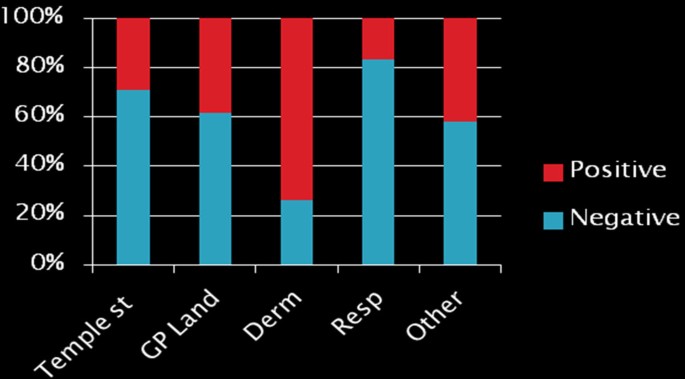 Rights and permissions
This article is published under license to BioMed Central Ltd. This is an Open Access article distributed under the terms of the Creative Commons Attribution License (http://creativecommons.org/licenses/by/4.0), which permits unrestricted use, distribution, and reproduction in any medium, provided the original work is properly cited. The Creative Commons Public Domain Dedication waiver (http://creativecommons.org/publicdomain/zero/1.0/) applies to the data made available in this article, unless otherwise stated.
About this article
Cite this article
O'Carroll, C., Brady, J., McNamara, J. et al. Allergy testing at OLCHC. Clin Transl Allergy 5 (Suppl 3), O19 (2015). https://doi.org/10.1186/2045-7022-5-S3-O19
Published:

DOI: https://doi.org/10.1186/2045-7022-5-S3-O19
Keywords
Food Allergy

Health Care Worker

Medical Practitioner

Grass Pollen

Cost Efficiency