A series of EIT Health initiatives and projects seek to provide an active and healthy life to rhinitis sufferers and to those with asthma multimorbidity across the life cycle by deploying digitial solutions to change the management strategy in chronic diseases.
The REal Life EVidence AssessmeNt Tool (RELEVANT) in the assessment for high-quality real-life asthma research provided insights into how identified studies might inform asthma guidelines developers and clinicians.

Aims and scope
Clinical and Translational Allergy, one of several journals in the portfolio of the European Academy of Allergy and Clinical Immunology, provides a platform for the dissemination of allergy research and reviews, as well as EAACI position papers, task force reports and guidelines, amongst an international scientific audience.

Clinical and Translational Allergy accepts clinical and translational research in the following areas and other related topics: asthma, rhinitis, rhinosinusitis, drug hypersensitivity, allergic conjunctivitis, allergic skin diseases, atopic eczema, urticaria, angioedema, venom hypersensitivity, anaphylaxis, food allergy, immunotherapy, immune modulators and biologics, animal models of allergic disease, immune mechanisms, or any other topic related to allergic disease.

Open access publishing enables free access to all content ensuring a wide dissemination of articles; the electronic format and expert peer review allows for very rapid publication. Clinical and Translational Allergy is an international journal reaching out far beyond the borders of Europe, and invites clinicians and researchers from all countries of the world to contribute.
Sign up to receive article alerts
Clinical and Translational Allergy is published continuously online-only and so we encourage you to sign up to receive free email alerts to keep up to date with all of the latest articles by registering here.
The EAACI Junior Members and Clinical and Translational Allergy are pleased to be working in conjunction to highlight must-read articles from recent publications. This collection aims to further the knowledge of medical residents and other young scientists.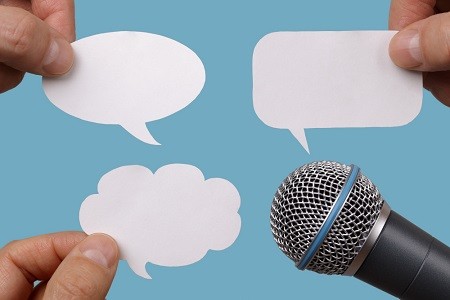 Clinical & Tranlastional Allergy collaborates with EAACI Junior Members to produce interviews and podcasts featuring leading authors from recently published CTA articles.
We hope to shine a brighter light on our authors' world-leading research as well as provide EAACI Junior Members with the opportunity to meet and discuss the latest research with experts in the field.
About EAACI
The European Academy of Allergy and Clinical Immunology (EAACI) is a non-profit organization active in the field of allergic and immunologic diseases such as asthma, rhinitis, eczema, occupational allergy, food and drug allergy and anaphylaxis. EAACI was founded in 1956 in Florence and has become the largest medical association in Europe in the field of allergy and clinical immunology. It includes over 8,000 members from 121 countries, as well as 47 National Allergy Societies.
EAACI's mission is to promote basic and clinical research; to collect, assess and diffuse scientific information; to act as a scientific reference body for other scientific, health and political organisations; to encourage and provide training and continuous education, and to collaborate with patients and lay organisations.
The Academy aims to provide the most efficient platform for scientific communication and education in the field of allergy and immunology, ultimately striving to ease patients' lives.
For more information please visit www.eaaci.org

Quote from the Editors
Dr Clive Grattan, St John's Institute of Dermatology, London, UK
Dr Jean Bousquet, University of Montpellier, France
Clinical and Translational Allergy is a pioneering initiative to make high quality peer-reviewed research and reviews in allergy and related subjects available to clinicians, scientists and the public in an open-access format. Advances in allergy and immunology are being made in the clinic and in the laboratory at a rapid rate. CTA provides the platform for rapid dissemination of these findings to a wide audience to provide greatest impact and benefit to society.
EAACI focussed meetings
Clinical and Translational Allergy is proud to be the official destination for the publication of abstracts from the EAACI focussed meetings. You can access these supplements here.
An official journal of EAACI